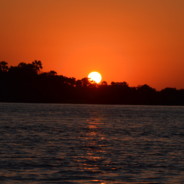 A Sharps in Africa: The Highs and Lows   The Milky Way was at arm's length, asking, it seemed, to be brushed by feeble fingertips that tingled in a night chill. On the edge of that expanse was the Southern Cross, a marvel of nature and symbol of tranquility. I stood in reverent awe, allowing this scene to sink to my very core and bring refreshment from a dour mood that had consumed the day just ended.  There was some transformation as a result, but tranquility didn't immediately become the overriding emotion. The evening in...
read more
Limpopo Province, South Africa. Bushveld. Land of the acacia and baobab and wait-a-bit thorns. A place time has neglected, where bird call serves as alarm clock, where the human intruder can lie awake nights as baboons scold from their koppie and treetop dwellings at a leopard beneath. A place where that same human can brush the Milky Way with feeble fingertips while a campfire performs its perfect ballet, can see the Southern Cross vividly suspended in lucid skies. The province derives its name from that river bearing the same: Limpopo. It...
read more
"How do you shoot?" I had just handed the young man an extra Osage and bamboo bow from my rack and told him to keep it as long as he wanted. The youngster, I'd say 15, practices martial arts at the same dojo as I, and he frequently asks me about primitive and traditional archery. I always try to oblige. This young man has the makings of an outstanding individual. Gentle, kind, well mannered, intelligent, a thirst for learning – he receives my vote. And he now holds the same rank in karate as I. Depending upon one's perspective, that...
read more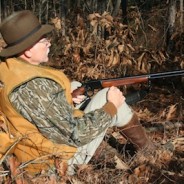 Faint praise would be grossly inadequate. A mindless cliché would be wholly insufficient, irreverent. Most likely spoken with no depth of thought, that often heard It could be worse would be an affront. None of these; not for this day. This day was spectacular, its perfection melding with a lonesome fog that resisted the sun and gave naked oaks to the east a more foreboding appearance than normal. January; 48 degrees; sunrise; exhaled breaths puffing and pushing a gentle cloud into windless surroundings; no noise save the symphony of nature....
read more
The setting is virtually silent. Save a gentle gurgle where river water pours over a log jam and the cold rustle of January wind through cypress and disrobed willows, there is quiet. But that is good. There is far too little silence in this world. I am looking for wood ducks. The drone of that tiny outboard that propelled my passage to this spot had caused a steady eruption of woodies. They burst from clear waters at every bend and tangle, their high-pitched squeal filling the air, those gaudy colors flashing in a winter sun. And now I am at...
read more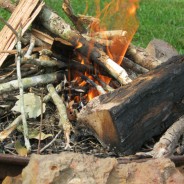 Truth be known, we all probably need a little therapy now and again. Not therapy that focuses on strengthening repaired knees or stretched shoulders, though this is essential in various situations. The therapy we often need is that which weaves back into place spirits that have been tattered. This tattering can come quickly, as in times of sudden loss. But it can also creep in subtly after extended periods of excessive demands on our time and abilities. However it arrives, arrive it will. While I didn't fully realize it then, I know now that...
read more